Announcing Duck Marines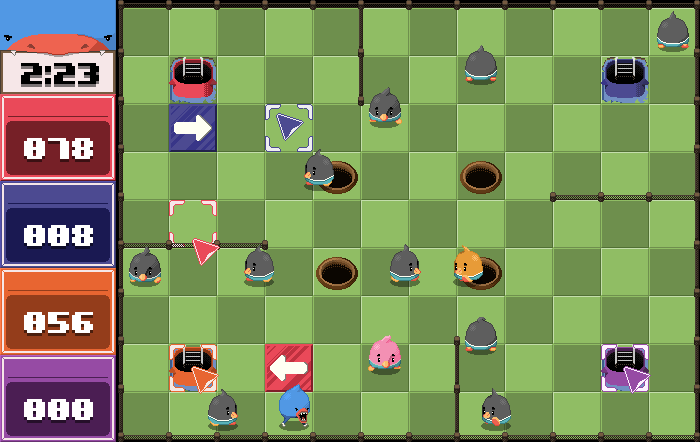 After a short break (due to other responsibilities) we've finally started brainstorm/planning our next game. While doing so we're also working on a small pet project called Duck Marines (working title) just to stay busy.
Duck Marines is simply put a PC remake (or rip-off) of the Dreamcast classic ChuChu Rocket by Sonic Team, which was sadly never released for PC or any other home console.
We're hoping to recreate the magic of the original game's multiplayer while balancing/improving the formula as we find appropriate.
Stay tuned for more updates!